A fruit pacifier has two functions-a baby fresh food feeder and teething toys.
What is a baby mesh feeder?
The mumhack fresh food feeder allows your little one to enjoy delicious finger foods without giving you cause for concern. with its simple mesh design, this handy teething feeder allows babies to gnaw on foods safely. simply place a piece of fruit, vegetable, or even meat into the mesh bag and snap it shut.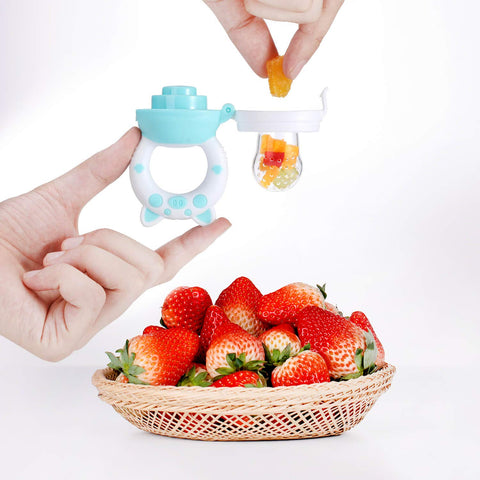 When to give baby mesh feeder?
The little one starts showing signs of teething around 3-4 months. I remember Ryan start teething at 4 months old. we can offer fruits or vegetable juice when your little one is at 5 or 6 months. so we can give baby mesh feeder at 4 months old.

What to put into baby mesh feeder?
apple, avocado, banana, grapes, watermelon, carrot, or strawberries in a mesh teething bag?
Ryan starts teething at 4 months old, so we first put hard food such as apple, avocado, carrot in his silicone teether. he can play with it as a teething toy.
When he grows up to 6 months old. he wants to try more fruit juice. so we change to put banana, grapes, watermelon, and strawberries in his mesh teething bag.
What size baby mesh feeder should we choose for my baby?
It comes with 3 size silicone feeder. 1 small, 1 large, and 1 medium-sized nipple. we can use them for babies from 4 months old to 1 year old.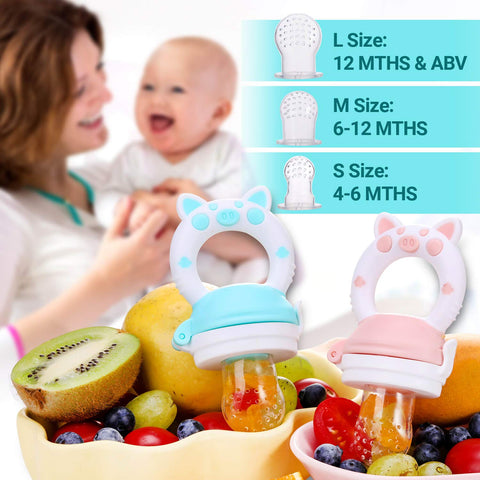 How to use a baby mesh feeder?
Cut the fruit and vegetable into small pieces and open the baby mesh feeder, but the food inside the fruit pacifier, and close it will be ok. here has a video, you can check.

Are baby mesh feeders safe?
It's the most important for parents who have babies. when Ryan's daddy was young, a baby food mesh feeder was still not invented. my parents will choose a clean stick and tie it on my wrist. if I have needs for teething relief. I will put the little stick inside my mouth as a teething toy. mumhack baby mesh feeder use premium silicone, BPA free, and very soft. no damage with teeth. Ryan uses this type of pacifier feeder for nearly half a year when he was young. here I want to notice every mom, the baby product must choose silicone, normal plastic really not safe.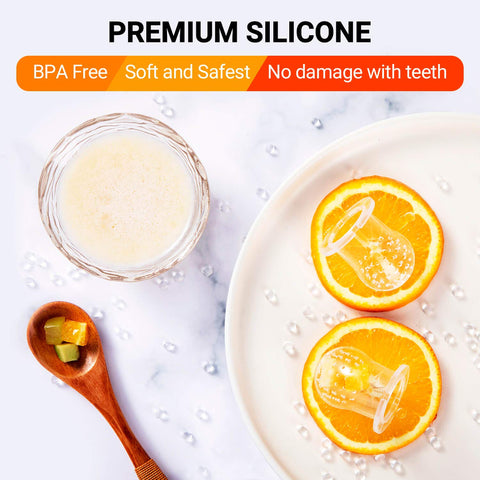 How to clean baby mesh feeder?
Simply wash our stain-resistant food pacifier with mild soap and warm water or boil to sterilize. No extra attachments to clean.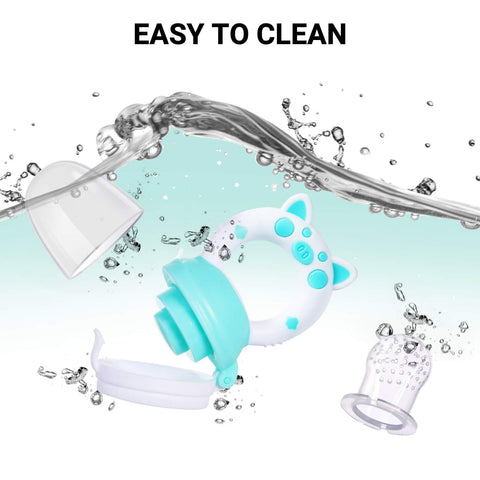 Where to buy baby mesh feeder?
Directly click here Baby Mesh Feeder will be ok.