Last week we share a crown baby shower cap. if my little girls are not interested in a crown bath visor? here has a sunflower baby shampoo shower hat bath time visor to shield water from face and eyes strawberry pink for your little girl.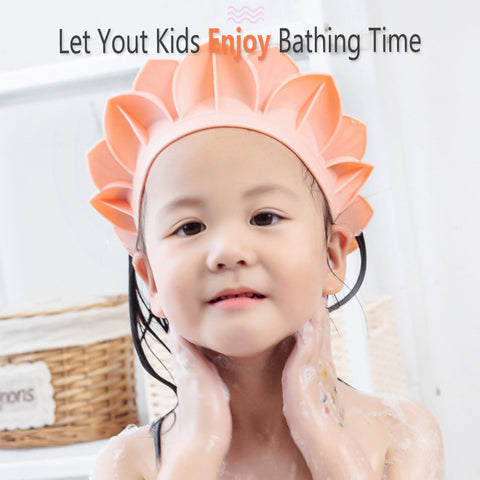 You may think it's a normal bath cap for a baby, just change a pink color for girls. if really like this, I won't spend too much time writing a blog to introduce it. here has the baby shower cap review from my son Ryan.
Crown baby hair washing visor VS Sunflower baby bath hat.
As a boy, he likes Crown shampoo cap very much. today he uses a Crown hat, tomorrow he will choose a sunflower hat. why? Ryan is already 6 years old, he is good at taking a bath by himself. The sunflower shower cap is smaller than the crown one. sunflower hat is easy for him to wear. he also likes pink very much, a sunflower that is OK for him. if you have a little one who wants to wash hair by himself, I recommend a sunflower shower cap. if still a baby or toddler, a crown shower cap really cool for boys. if you have a little girl, directly choose a sunflower hat will be OK.
Why Sunflower baby shower cap?
The whole sunflower shower cap is made of silicone. silicone material has no harmful to kid's skin. most baby bath visors in the market are made of EVA. if long time uses together with warm water, easy to get mouldy and exude a bad smell.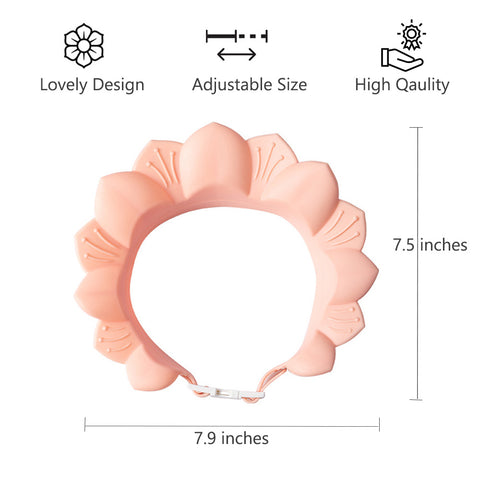 Easy to take while traveling.
Because sunflower is whole made of silicone. we can easily turn it into a small flower. soft material made it hardly damaged when you turn it into a small flower. easy to storage.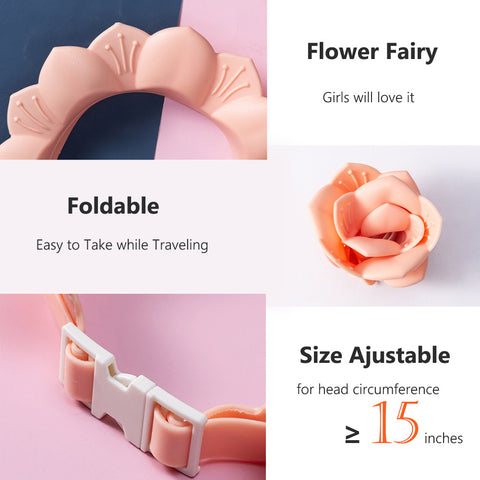 Is it useful for a baby shower cap with ear protection?
It's useless. Ryan already used two types of shower caps. one is a normal EVA bath hat-water flows from the front of the hat. another is Crown and sunflower shower cap-water flows to the back along the brim. both two types don't have ear protection during these 6 years. the water comes to Ryan's ear never happened. it's just a gimmick.
Need a baby shower cap with a wide brim to shield water from face and eyes?
If it has a perfect design like us-water flows to the back along the brim. the wide brim is useless also. sunflower shower cap has a narrow brim. it can also protect water from getting into your little one's ear and eyes. just because all water flows to the back of the hat. why our crown shower cap has a high brim? that's only for a crown decoration. actually, a wide brim can easily block the sight of the baby. it makes them can not enjoy happy bathing.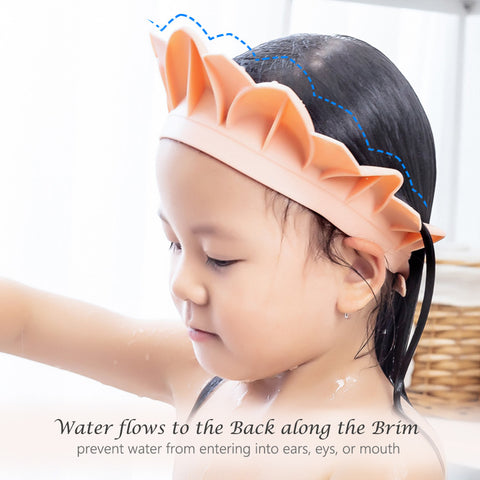 For more details about
Sunflower Baby Shower Cap
and
Crown Baby Shower Cap
,  👈 just click it.